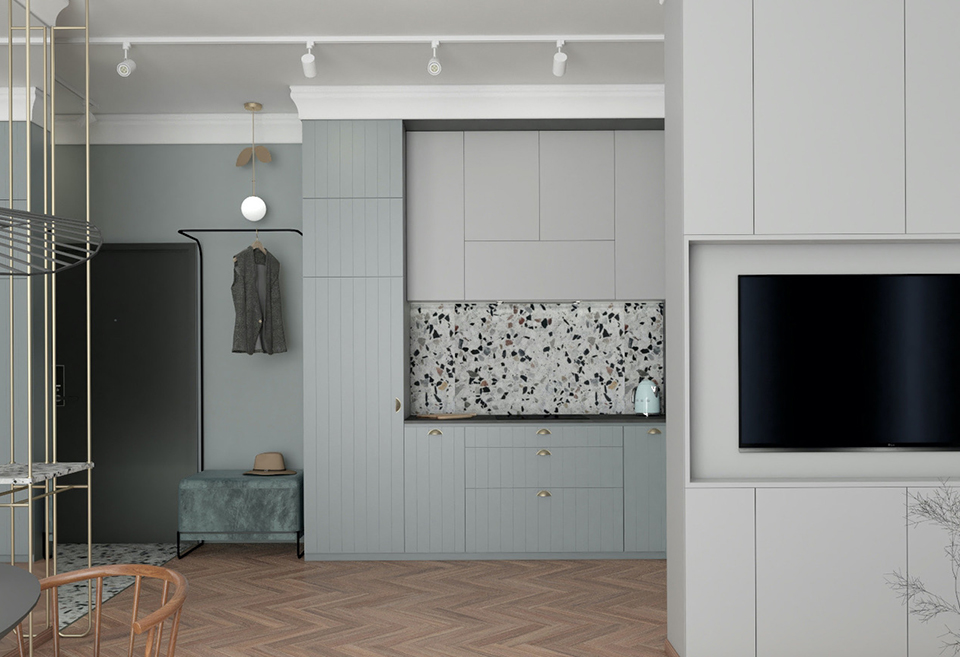 Solid wood, veneer, or laminate – which one to choose?
Solid wood or veneer furniture? This is the main question that people designing their apartment ask themselves. The choice is even more difficult due to the increasing availability of many high-quality laminates, which often look like natural veneer, but are significantly less expensive. Below we've outlined the main advantages and disadvantages of buying furniture made of solid wood, veneer and laminate.
Veneer is a natural covering that is made from thin sheets of wood that are a few millimetres thick. It's created by way of processing selected parts of a tree trunk, and so it's impossible to obtain the same shade and grain from different parts of the material. Veneer is seen as a noble product with the characteristics of solid wood, but without many of its disadvantages.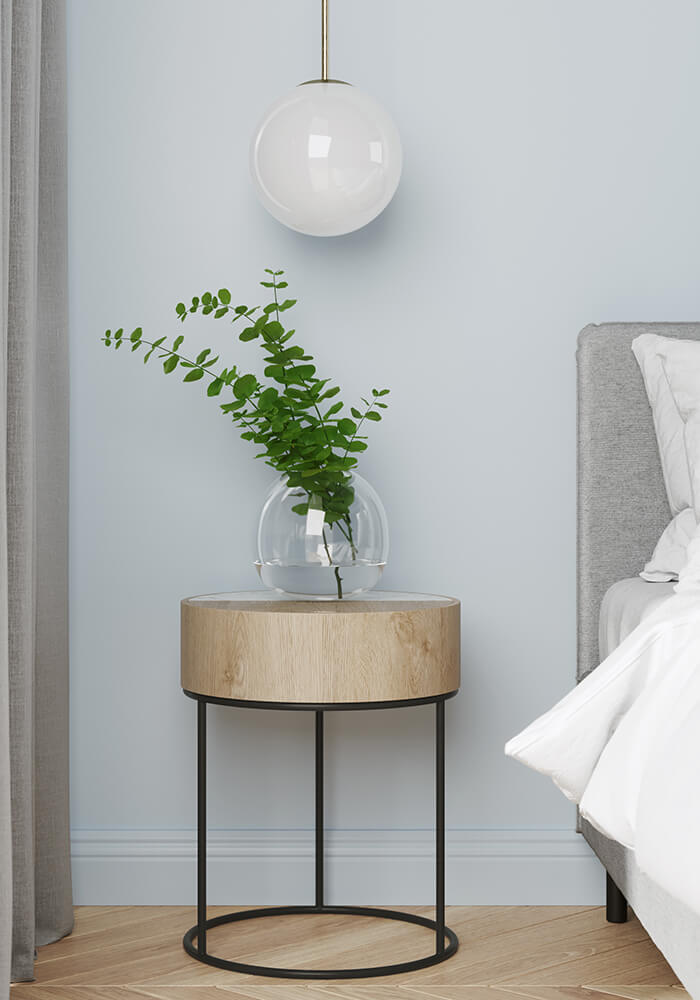 YEN bedside table made of flexible veneer – FONDU FURNITURE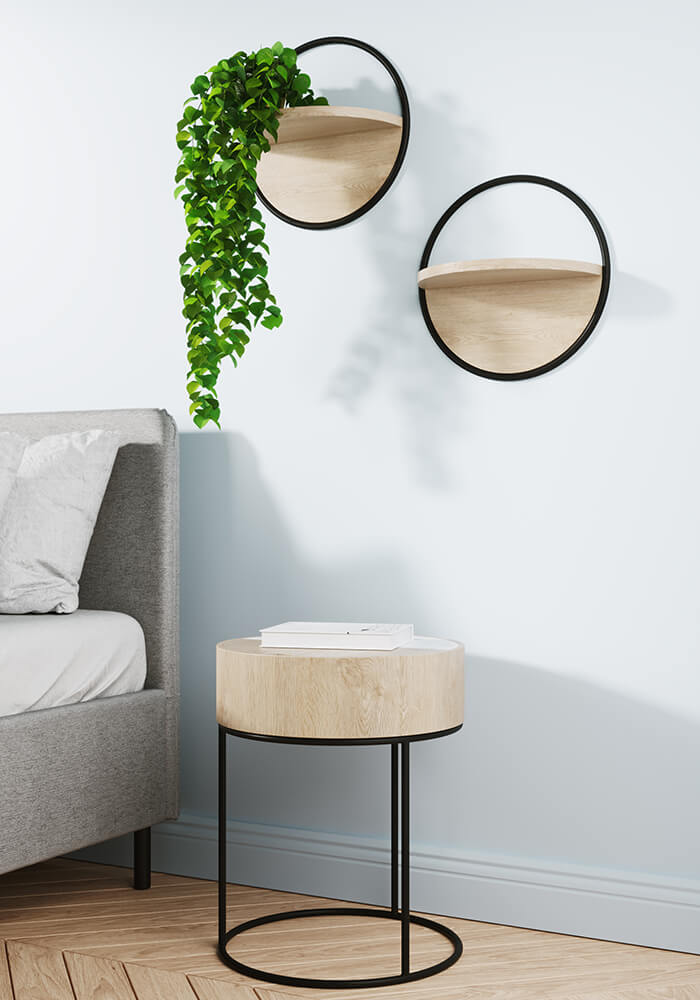 Sticking a layer of wood on the top part of the sheet gives a natural look and distinctive texture, while at the same time resulting in a product that's more resistant to cracking than solid wood. Veneer is extremely flexible – it's easy to shape and tailor to rounded surfaces. This means that it can be used to create furniture in unusual shapes. One of the disadvantages of veneer is its susceptibility to scratching and ridging. However, it is a natural material that ages together with your interior – any furrows that appear can endow the piece with a unique character. Natural veneer also needs periodic maintenance and must be cleaned using special lacquers that are widely available on the market.
Laminates have enjoyed increasing popularity in recent years. They're often used for built-in products, such as wardrobes and kitchens. Laminate is an artificial material made of cellulose fibres subjected to high pressure and temperature. Its main advantage is that it imitates the look of wood while being cheaper to make. This material is resistant to scratching and abrasion. Technological progress means that the range includes increasingly better-quality boards that resemble the texture of wood thanks to a special structure. Unfortunately, it is artificial – a trained eye will easily see that it's not quite as noble. Laminate has good resistance to high temperatures, but when damaged, it can't be repaired (it can't be polished).
Solid wood remains the most unique and elegant raw material used in furniture making. Its unique nature comes from the rings and natural discolouration. When buying a solid wood product, you can be sure that you're getting a unique piece. Most of its disadvantages stem from its distinctive characteristics – rings and cracks are an inseparable element of wooden panels. This raw material is also sensitive to changes in humidity, and so it's important to protect your furniture before starting use. Solid wood is the most expensive option, but it's very durable and unique. If your favourite cabinet gets damaged, you can easily fix it. However, proper care is very important – waxing and oiling – otherwise, there's a risk that the piece will start to crack and lose its original appearance.

What should you choose – solid wood, laminate or veneer?
The answer largely comes down to your budget. Wooden furniture is the most expensive option – built-in kitchen and living room furniture can sometimes cost as much as a new car. Veneer is a very interesting alternative for those who value a natural look with a limited budget. However, don't forget that this material is easily damaged if used a lot. Laminate is the cheapest and most convenient option – it doesn't need impregnation, and increasingly better technologies help it imitate the appearance of real wood.