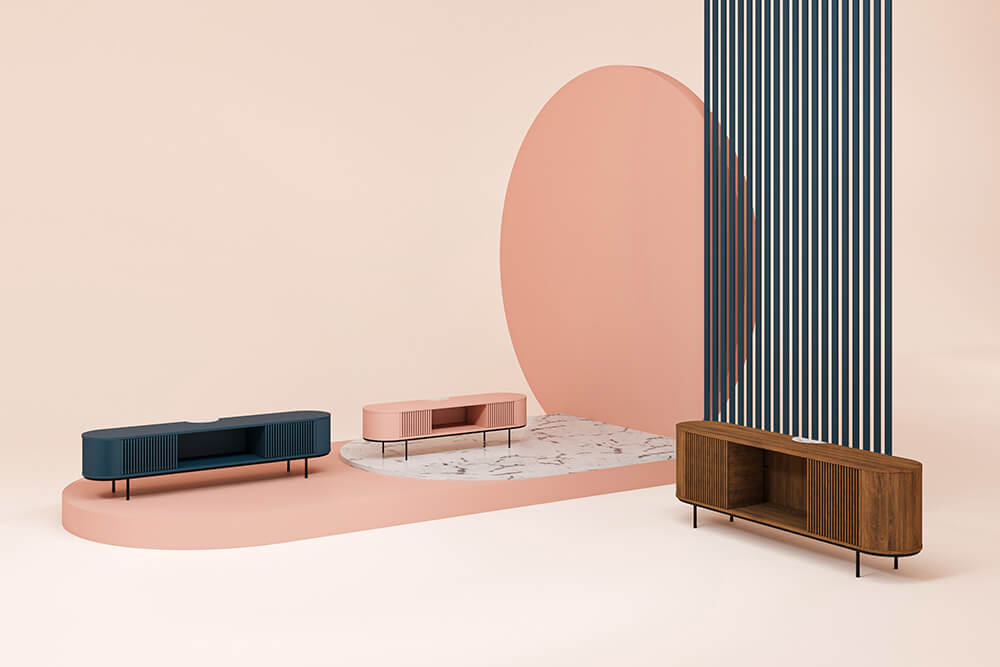 New versions of the Madera TV cabinet.
The round shape is Art déco inspired with a hint
of raw Bauhausu.
It comes in threesizes.
And fourcolours.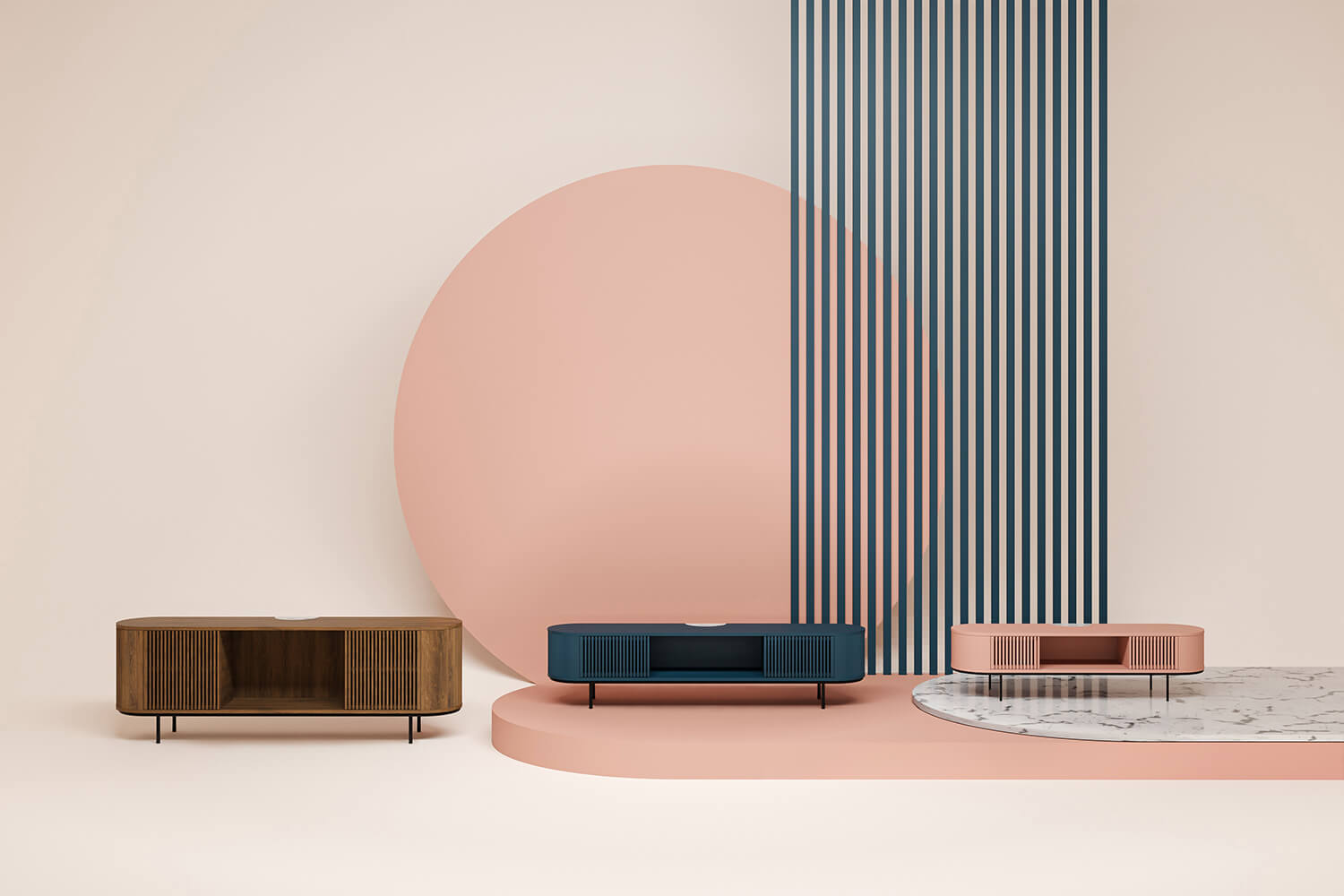 Check them all out.
Choose a size that suits your interior.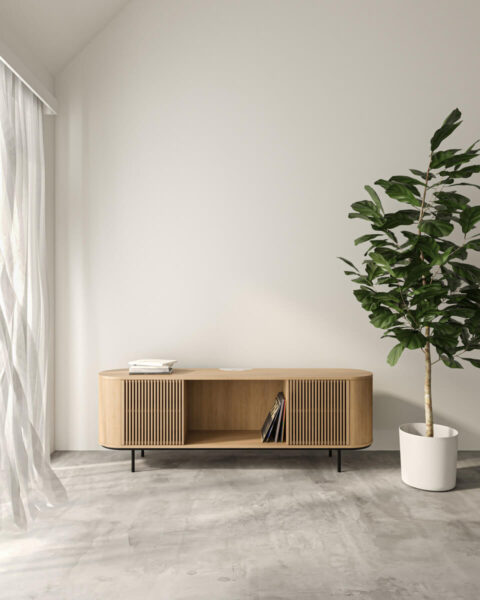 The largest cabinet in the Madera collection.
The proportions guarantee the best usability in large spaces.
You'll have even more room for everyday items.
There are four functional shelves behind the lamellar doors.
Its Design and Functionality
have been rendered using modern materials.
The same proportions as the original, but in a bigger version.
The sleek shape will exude charm wherever you place it.
The rounded curves of the cabinet are carefully covered in veneer and
elegantly decorated with marble-like sintered
quartz.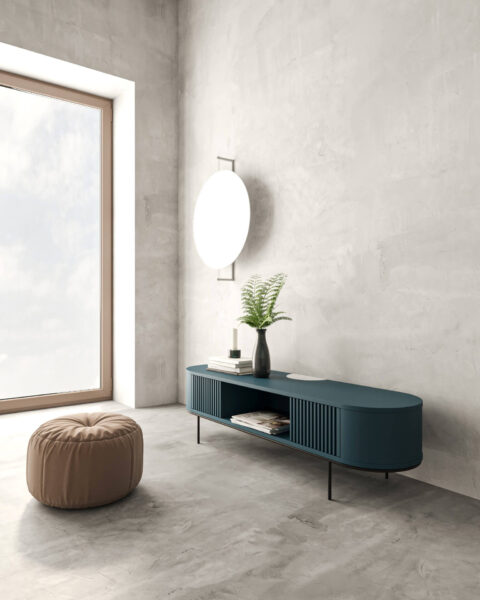 A popular classic from the Manao collection.
Refined minimalism expressed in flowing shapes and simple lines.
It endows every interior with unique style.
Unleash the potential of your interior.
FONDU. Design inspired by art and architecture.